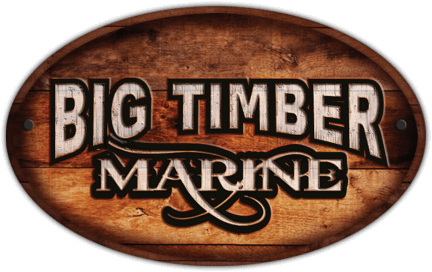 Go Bold with Big Timber Marine.
With over 20 years of experience in the marine construction industry and an in-depth understanding of the coastal waterways and tides, we have perfected the planning process by guiding you step-by-step through a detailed construction plan to achieve your goal in marine construction.
By using the highest quality hardwoods and materials, stainless and galvanized steel hardware, the sturdiest aluminum and superior tin, our licensed and insured team ensures a long-lasting project that will withstand the fluctuating tides and the most challenging marine conditions. We strive daily to build something that is extraordinary. We want your new or renovated project to reflect your creativity and style, while standing the test of time.
Superior Designs
No matter the complexity of project, Big Timber Marine will evaluate your site in order to recommend the most cost-effective and efficient solution. We offer in-house or on-site consulting, conceptual layouts and designs based on your individual needs and site requirements.
Permitting
We are experienced with state and local permitting. We understand the expectations of permitting agencies and have the ability to design and work within their regulatory perimeters. Big Timber Marine handles all of the wetland permitting. City permitting, if necessary, will be arranged by homeowner.
Quality Manufacturing
We offer industrial-grade galvanized steel, powder-coated steel, high-grade marine aluminum, rough cut 2.5 CCA treated wood or composite wood, shore guard and vinyl sheeting.
Expert Installation
We have the equipment, knowledge and experienced staff to ensure a safe and quality installation. Big Timber Marine uses work barges with hydraulic cranes as well as land-based equipment.
Discounts
We honor senior citizens and military with discounted services.
"Damien and his crew stayed on schedule and within budget throughout the entire process, using innovative construction techniques, top quality materials and incorporating several client driven modifications on the fly. Damien is committed to superior client satisfaction and exceeded all expectations."
— Freddie Moreton
Frequently Asked Questions

Q: What other items can I get through you?
A: We also install boat lifts, jetski lifts and EZ docks.
Q: Can you explain your warranty?
A: We warranty all of our workmanship for five years excluding accidents or catastrophic events.
Q: What business insurance do you maintain?
A: We maintain general liability.
Q: What are my decking options?
A: Choose among wood, composite or vinyl.
Q: What makes Big Timber Marine different than other
marine structure builders?
A: Quality makes all the difference in the material that we use and the workmanship of our skilled team.
Q: Do I have to obtain my own permits, and how much do they usually cost?
A: Big Timber Marine handles all wetlands permitting. A $50 fee is absorbed.
Q: How do I get an estimate or proposal?
A: You can call (228) 348-1475 or email us at [email protected].
Q: How far in advance should I plan my project?
A: You should plan at least 6 months in advance.
Q: How quickly can you start?
A: We can start within 3 months after wetlands permitting is approved.
Q: How long does construction take?
A: Construction usually takes between 30 - 45 days.